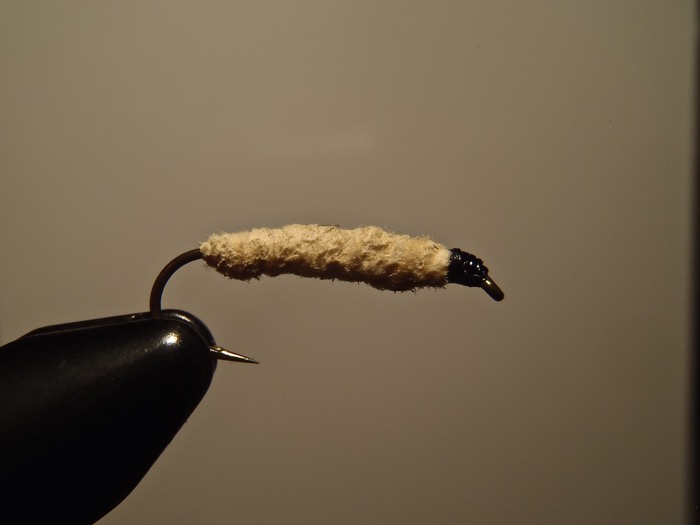 In one of my recent posts, I mentioned how I'm rediscovering some patterns I used to use with a rod and reel that I think are good for tenkara. There was a Facebook post the other day that reminded me of another one: the Buckskin Nymph.
The Buckskin nymph is is simple. It's basically nothing more than a thin wrapped strip of chamois and thread. Some people tie a tail of brown hen, but I don't. The reason is that this fly is most likely mistaken for a caddis (and caddis don't have long tails), however; I won't argue that the tailed versions aren't just as effective. It just seems like an unnecessary step to me.
Like many paintings, the beauty of this fly lies not solely in it's simplicity, but also in its composition. It was originated by George Bodmer right here in my home state of Colorado and as with many simple patterns, there are many variations. But the core is that the body is "buckskin". That term is a little curious. Especially when you throw "chamois" into the mix. "chamois" originally referred to a goat-antelope species called a Caprinae indigenous to Europe.
I'm not sure about the history, but somehow, "chamois" came to mean "deer skin" in the U.S. It's sold in auto shops and there are many synthetic versions on the shelves. But to tie this nymph right, you need the real deal.
The "beauty" part lies in the chamois itself. It's very buggy looking giving the impression of segmentation, just the right color, and absorbs water to help it sink. Plus, it's durable and easy to tie, meaning you don't have to worry about tossing into a gnarly lie. They're expendable. And to me, expendability is a virtue of a great fly because it gives you the interpretation to cast your fly into places where you might normally be afraid to lose it (i.e. the best hiding spots for fish).
Luckily, years ago, someone gifted me a perfect swatch of authentic chamois. It's just the right thickness and just the right color (you want it to be a yellow-ish color). Even after a decade and a half of living in seclusion in one of my fly tying bins, it's still supple and ready to fool trout.
All you have to do is cut a thin strip (according to hook size), wrap it around the hook, and tie it off. You're done! The original pattern called for brown thread but I prefer black to give it some contrast and suggest a caddis, but it's open to interpretation. I use an Exacto-type razor and ruler as a straight edge to cut the strips but you could also just use large scissors. The razor is more efficient though and will give you a longer strip of usable material.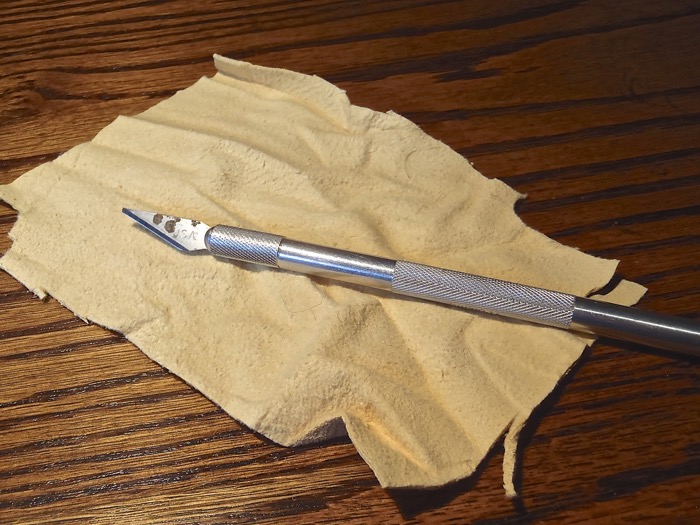 Some people weight them with a lead underbody and you could even make a bead head version. The bead heads work great and if you weight the underbody, I'd suggest using flat tungsten strips rather than round lead wire to keep the profile slim. The possibilities are only limited to your imagination.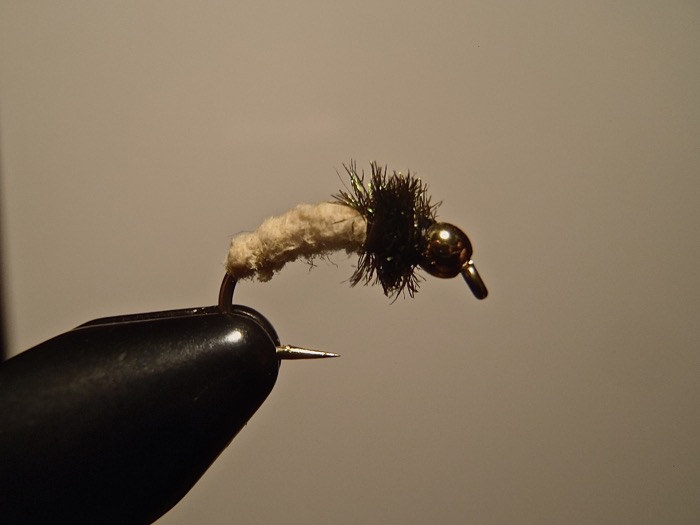 I just love rediscovering these forgotten flies. I'm going to go on an archeological expedition through my old western fly boxes and and see what else I can unearth.
Which patterns have you recently re-discovered?