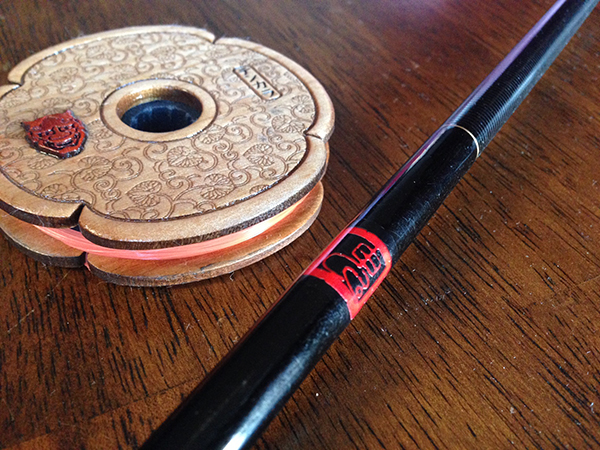 Quick post today. I'm often asked about my go-to setup for tenkara so I thought I'd just list it out. After years of testing and refining, I think I have finally come up with the combination that's perfect for me.
Rod
For about the last year and a half, I've fished almost exclusively with an Oni Type I rod. Mine is the old school one (back when Masami Sakakibara assembled them himself) with no markings other than the Tenkara no Oni seal and a straight handle. It's not as nicely finished as the new Oni rods, but it's kind of become an extension of myself and fits my casting style perfectly, so I've found no reason to upgrade to the newer model. It's weightless in the hand and casts a long, light line with pinpoint accuracy.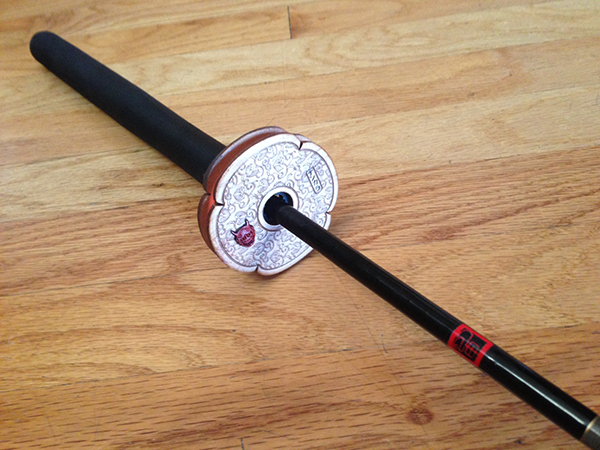 Line
I used to fish a Sunline #4 fluorocarbon line as my standard, but found that the Oni rod is capable of casting a much lighter line (even in the wind) which allows me to make very delicate presentations and makes it easier to keep my line off the water in a dead drift. So now, I fish with a #2.5 fluorocarbon line from Tenkara USA. Most of this year, I fished with an 18 ft. length since my local streams don't have overhanging brush and I like the extra reach of the longer line. But I will shorten it up to 13 feet if I need to. I alternate between pink and orange depending on lighting conditions.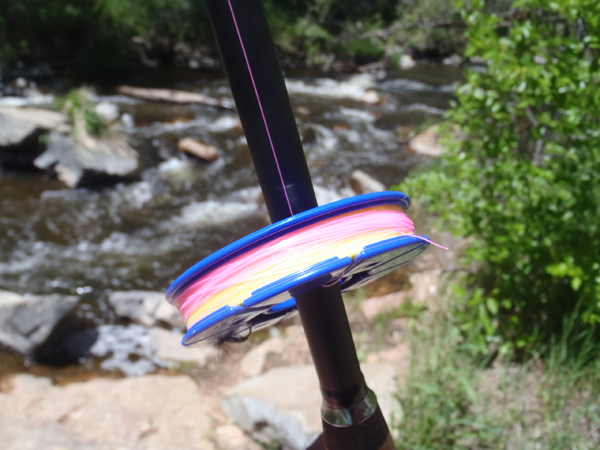 Tippet
For trout fishing with tenkara in Colorado, I've found no need to carry any tippet size other than 5X. The browns, rainbows, cutthroats and brookies I catch are relatively small and I can't remember ever breaking a fish off due to tippet size. Plus, I typically fish a size #12 fly which is large enough to distract the fish's attention from the tippet so I don't think there's a need to go thinner. I usually use Rio Powerflex.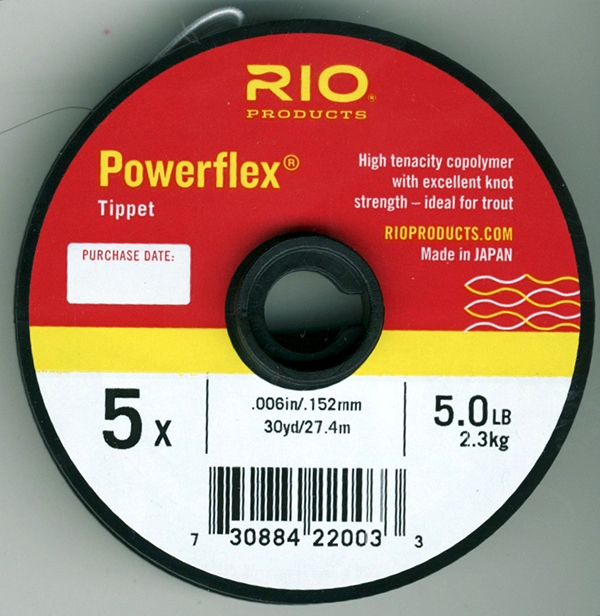 Spool
For years, I used the Meiho blue plastic spools and they're definitely one of the most ergonomic and practical spools on the market. Plus, they're a reasonable price so it's pretty cost effective to buy several. However, recently, I decided to go with something a little fancier (even if less practical). I've been using the wooden Oni tenkara spool hand made by Boulder artisan Dave Burchett on my last few outings and even though it may not be as practical as the Meiho plastic spools, the aesthetics of it compensate for the spartan looks of the Oni rod. I'm an aesthetically-minded person so these little details matter to me and affect my overall on-stream experience. And on some level, fishing is also an aesthetic sport after all, isn't it?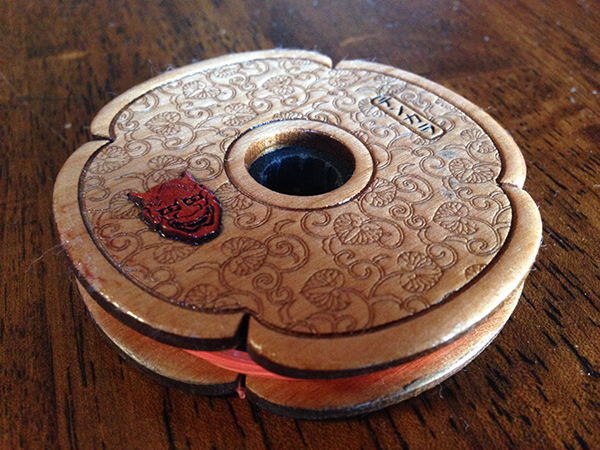 Other Stuff
Of course, I bring other gear like a fly box, waders, hemostats, nippers, etc. but I'm not going to get into that here. I just wanted to outline my rod, line, fly, and spool. My terminal tackle and other gear can change from season to season, but I can't see switching my main four any time soon. It's taken a while to dial it in, but this setup feels so natural to me that using any other gear would feel like cheating.
Have you found your "perfect" setup? What is it?
Like this article? You might also like these ...