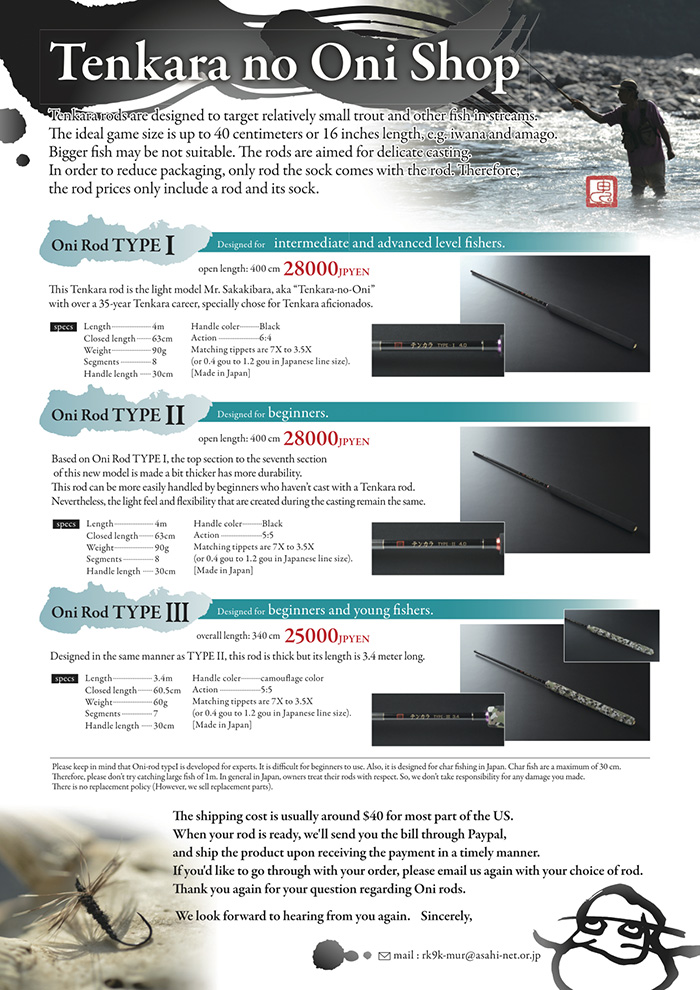 I just got an email from Team Oni with the specs for the new 2014 Oni rods! There are three models with different actions designed for advanced casters, beginners, and even children. The big news is this year, there is a dramatic reduction in price. The top end rods are now only $271 USD and the beginner/children's rod is $242. That puts them well below many high end mass-produced Japanese tenkara rods.
Below is an image from a PDF they're sending out to people on their mailing list. So far no information is listed on the Oni website so if you want to learn more, please reference the email address at the bottom of the image. Oni rods are available for purchase in the U.S. here.
Like this article? You might also like these ...