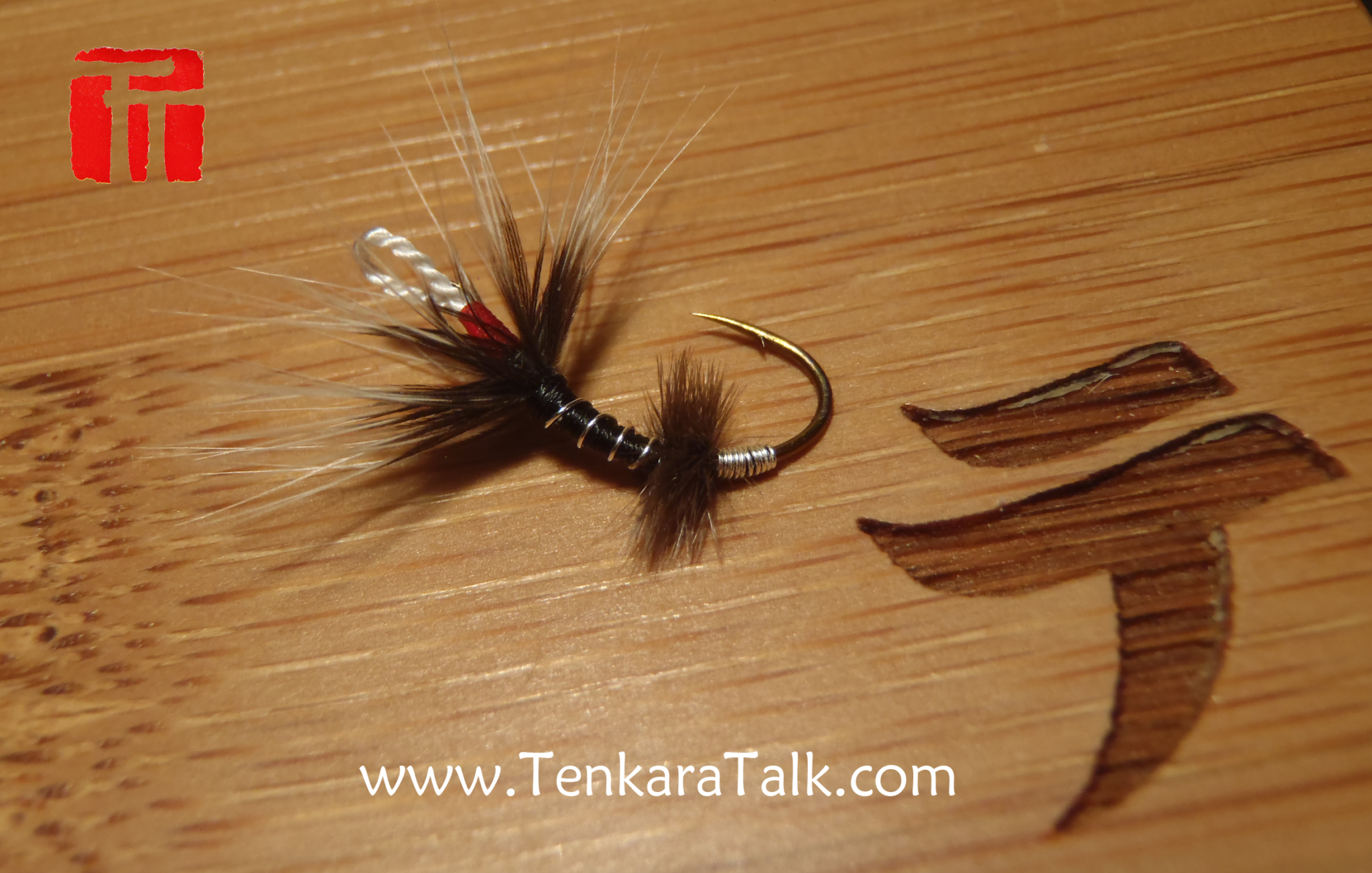 Most tenkara flies are simple.  But they don't have to be.  In fact, some can resemble miniature Atlantic salmon flies.  Here is an example of a fancier tenkara fly to show some possibilities.  I normally tie simple flies for fishing, but let's face it…if you're a fly tier at heart, a few turns of hackle and a thread body gets old after a while.  For those of us who consider fly tying an art and a passion (not just a utilitarian endeavor), pushing the boundaries of sakasa kebari design fuels our enthusiasm and connection to the sport.
Hook:  Owner Super Yamame #7
Loop Eye:  White silk bead cord #2
Head:  Red thread
Tag:  Small silver wire
Butt:  Dark gray ostrich herl
Body:  Black thread
Rib:  Small silver wire
Hackle:  Brahma Hen, badger
Have you tied any "fancy" flies for tenkara?

Like this article? You might also like these ...