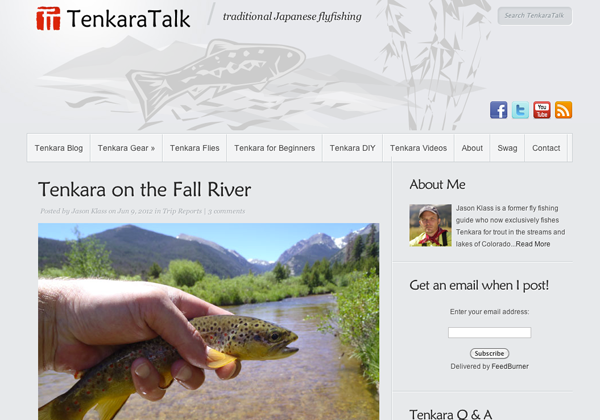 If you've been reading this blog for a while, you've probably seen some changes over the years.  So I thought it would be fun to give a little history on the site, and where it is now.
1.  This website started out as backpackflyfishing.com.  Originally, the main focus was on fly fishing and lightweight backpacking but it soon morphed into a tenkara only site and eventually became "TenkaraTalk".  I found myself writing more and more about tenkara and less about backpacking so I decided to make the switch.  Here's my old logo: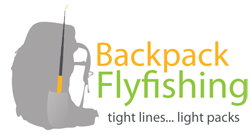 2.  Before settling on "TenkaraTalk", I considered a lot of other names.  Here's a list of some of the names this site could have been called (after rereading some of these, I think I made the right choice):
Tenkara Blogger
Tenkara Guy
Tenkaraholic
Tenkara 360
Go Tenkara!
No Reel Required
A Stick and Some String
A Stick and String
Ditch the Reel
Recovering Reel Addict
Recovering Reeler
Rod without a Reel
Tenkara Evolution
Tenkara Revolution
Tenkara Guerrilla
Tenkara Junkie
3.  The current logo was made by my friend Brian Green of Brian's Backpacking Blog from a mockup I made in Photoshop.  The two "Ts" inside the red graphic obviously stand for "Tenkara Talk" but they also are supposed to be evocative of a torii, a japanese gate that signifies entrance into a sacred place.  The "red box" surrounding the two Ts is supposed to represent a Japanese seal, or hanko (the traditional method to add one's signature to a document).
A Japanese Torii: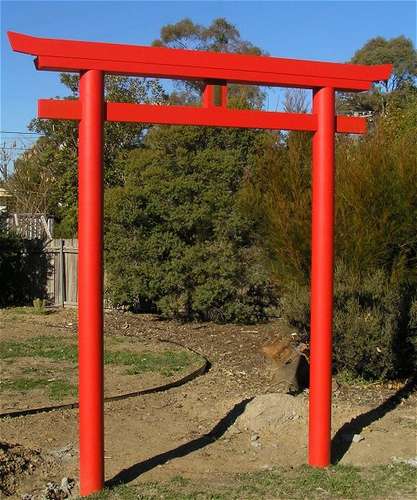 Some examples of hanko: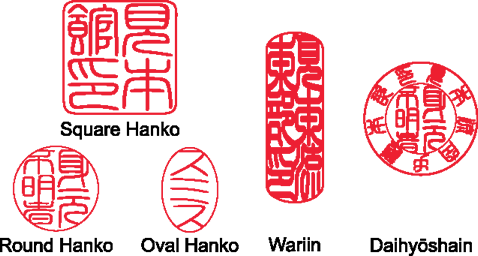 The Tenkara Talk Graphic.  See the resemblance?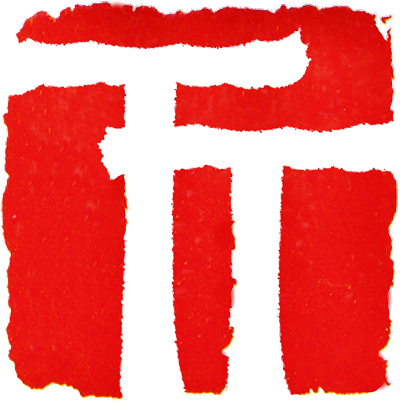 4.  The original logo was also created by Brian and looked like this.  It was a good logo but I never did like the "amputated hand" look, LOL:

5.  At the time I'm writing this, Tenkara Talk has almost 250 posts and 2,400+ comments from awesome readers like you who share your insights, tips, experiences, and passion for tenkara!
So, there's probably more than you ever wanted to know about Tenkara Talk.  I feel like the site has progressed over the last couple of years and I hope it continues to be a good resource for both new and experienced tenkara anglers–a place to have really intelligent discussions about tenkara.  I'm proud of the content I write and take it very seriously.  But the thing I'm most proud of is the fact that I have such amazing readers.  I never expected this blog to get the attention it does (especially considering tenkara is a niche within a niche).  But I'm grateful to have a loyal following of such intelligent and articulate anglers.  Without you, I would be blogging in a vacuum.  And while many readers tell me they learn something from this blog, I have to say that I think I have learned more from them.  Every time I put an idea out there, I get comments that really make me think and push the idea even further.  So, I just wanted to say thanks for your support and feedback.  Ultimately, that's what keeps me driven and will continue to make this blog even better.