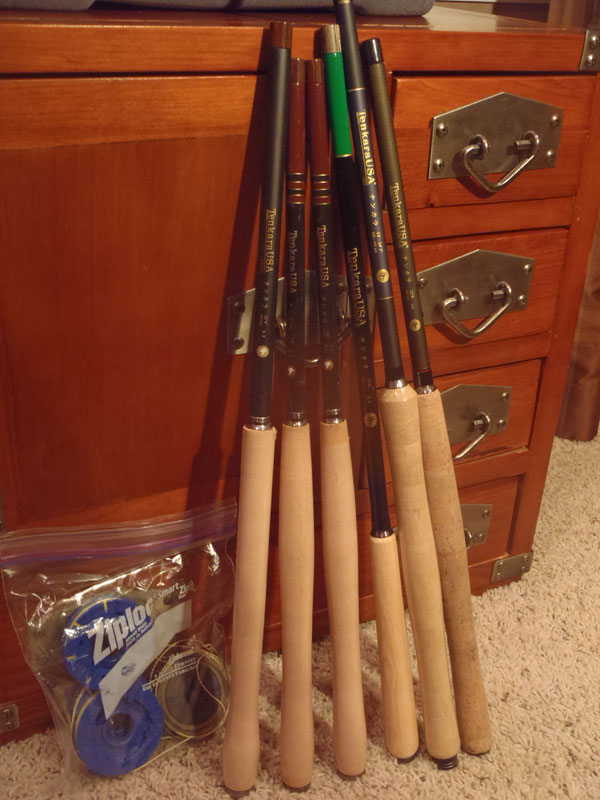 Today, I got some good tenkara gear in the mail.  But this time, I'm not hoarding it all for myself–it's for you too!  The first was a box of tenkara rods and lines generously donated by Tenkara USA for our tenkara rod loaner program.  I'll be adding these to the demo page this weekend.  I'm excited to tell you that in addition to getting a couple more of one of the most popular rods (the Iwana), we'll now also be able to loan out the premium Tenkara USA rod, the Ito (which happens to be my favorite Tenkara USA rod).Just to update all of you who have requested demo rods, there's been a slight delay in getting them out because the demand has been overwhelming.  But I'll be getting rods out soon so thank you for your patience.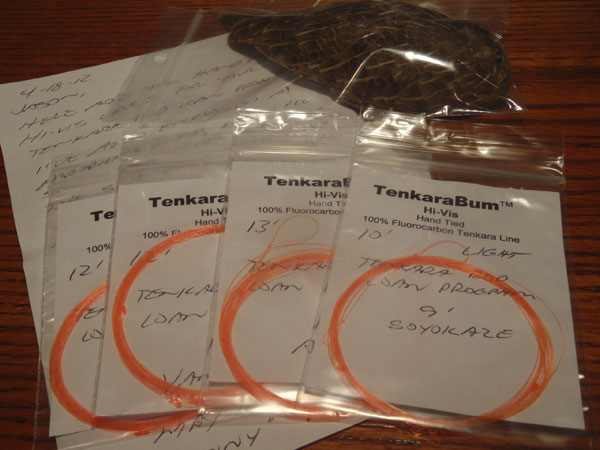 The other package I got was another generous donation from Chris Stewart at Tenkara Bum for the rod demo program.  Among them is a 10 ft. light line for the 9 ft. Daiwa Soyokaze (which he also donated to the program).  I'm actually picking up the Soyokaze from Karel tomorrow and will hopefully get a chance to fish and review it before loaning it out.
So what about MY gear?  Well, I also got a beautiful partridge wing from Chris.  It's a high quality wing with lots of feathers that will tie sakasa kebari in the #12 – #14 range and I'm really looking forward to tying with it.  Chris will have them for sale soon so be sure to keep an eye out in the Tenkara Bum Store for them.

Like this article? You might also like these ...