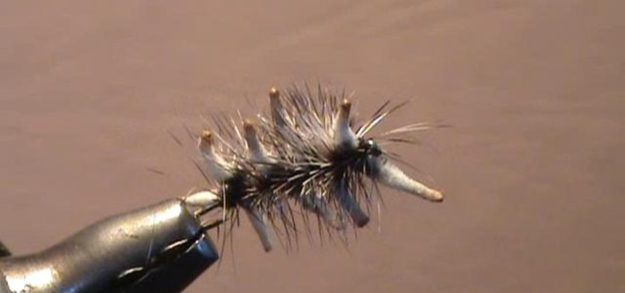 If you'd rather fish a #14 fly during a heavy Trico hatch than a #22, check out the Traffic Jam
How to Tie the Traffic Jam Trico Cluster from Jason Klass on Vimeo.
Many of us who have fished Trico hatches probably have a love-hate relationship with them.  These notoriously prolific hatches bring a lot of fish to the surface but it can be impossible to pick out your #22 imitation from the thousands of others on the surface.  A fish could strike your fly and you wouldn't even know it because there are so many rises surrounding it.  Probably many of us have wished we could fish a larger, easier-to-see pattern that we could distinguish from the mayhem during these exciting hatches.  This led some people to design double and triple Trico patterns that were a littler easier to see, but were unrealistic because of the way they are tied in perfect alignment (trunk-to-tail so to speak).  After years of observation, I had an epiphany that led to the creation of the Traffic Jam.